Create an online writing portfolio with our website builder designed specifically for writers
Writing Is Your Business. Show the World You're a Pro.
As a writer, you might not have the coding, design or SEO skills it takes to build a website.
We've removed the hassle, the time and cost.
Whether you're an author, journalist, communications ace, copywriter, content creator, or an aspirational novice, a Writer's Residence online writing portfolio is the easiest way to showcase and catalog your work.
Your writing portfolio website is just five steps away. Here's how it works:
Step One. Your Profile.
Enter your contact details so people can get in touch.
Add your profile picture, a powerful way to add personality to your portfolio and connect with people in this increasingly virtual world.
Get your unique url <yourname>.writersresidence.com so people can find you.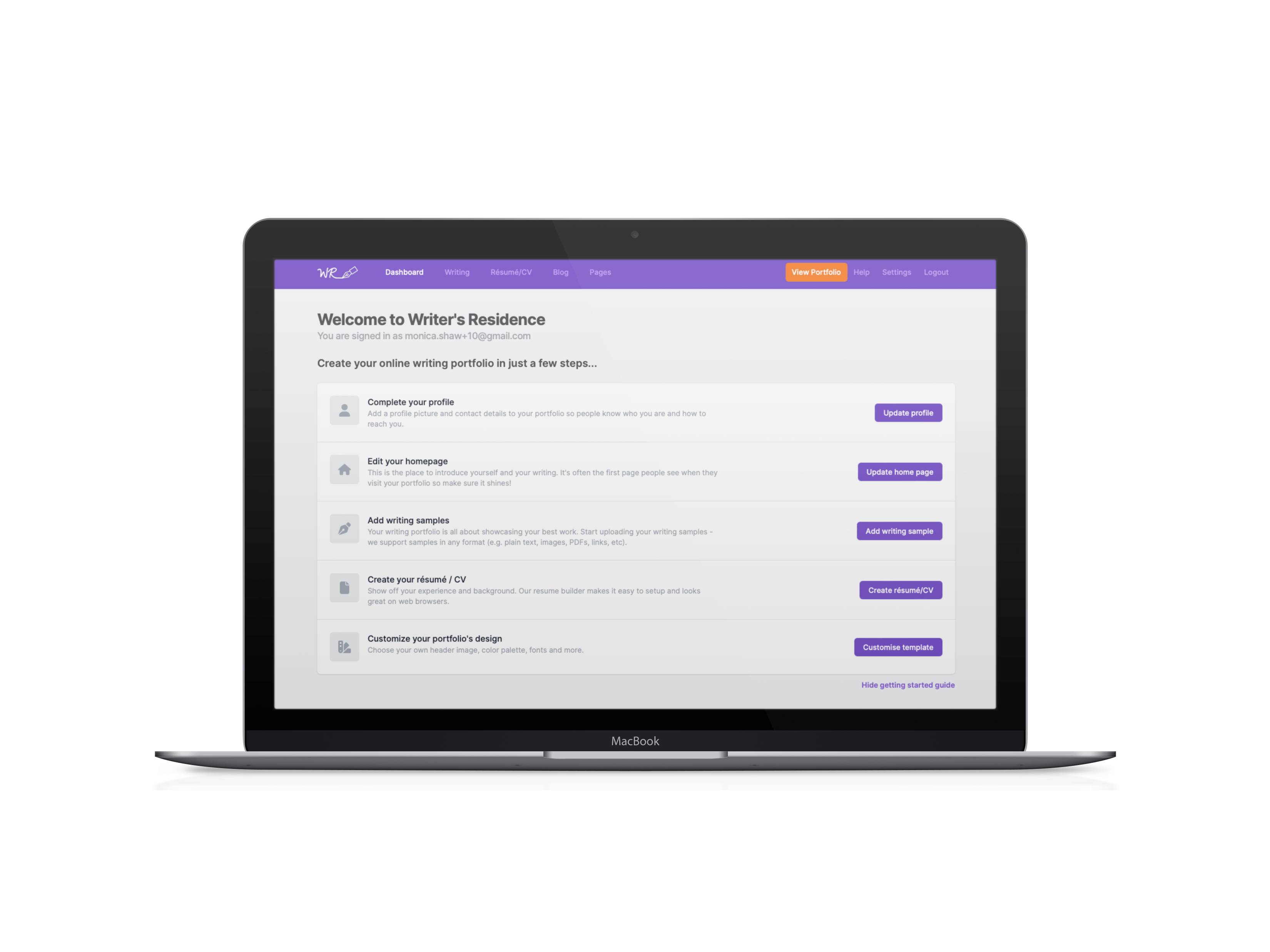 Step Two. Customize Your Home Page.
This is the first page people see when they go to your website and your first chance to show off your writing.
Introduce yourself and your work; start to cultivate your brand.
Link to your most impressive writing samples.
Show off a glowing testimonial from a satisfied customer.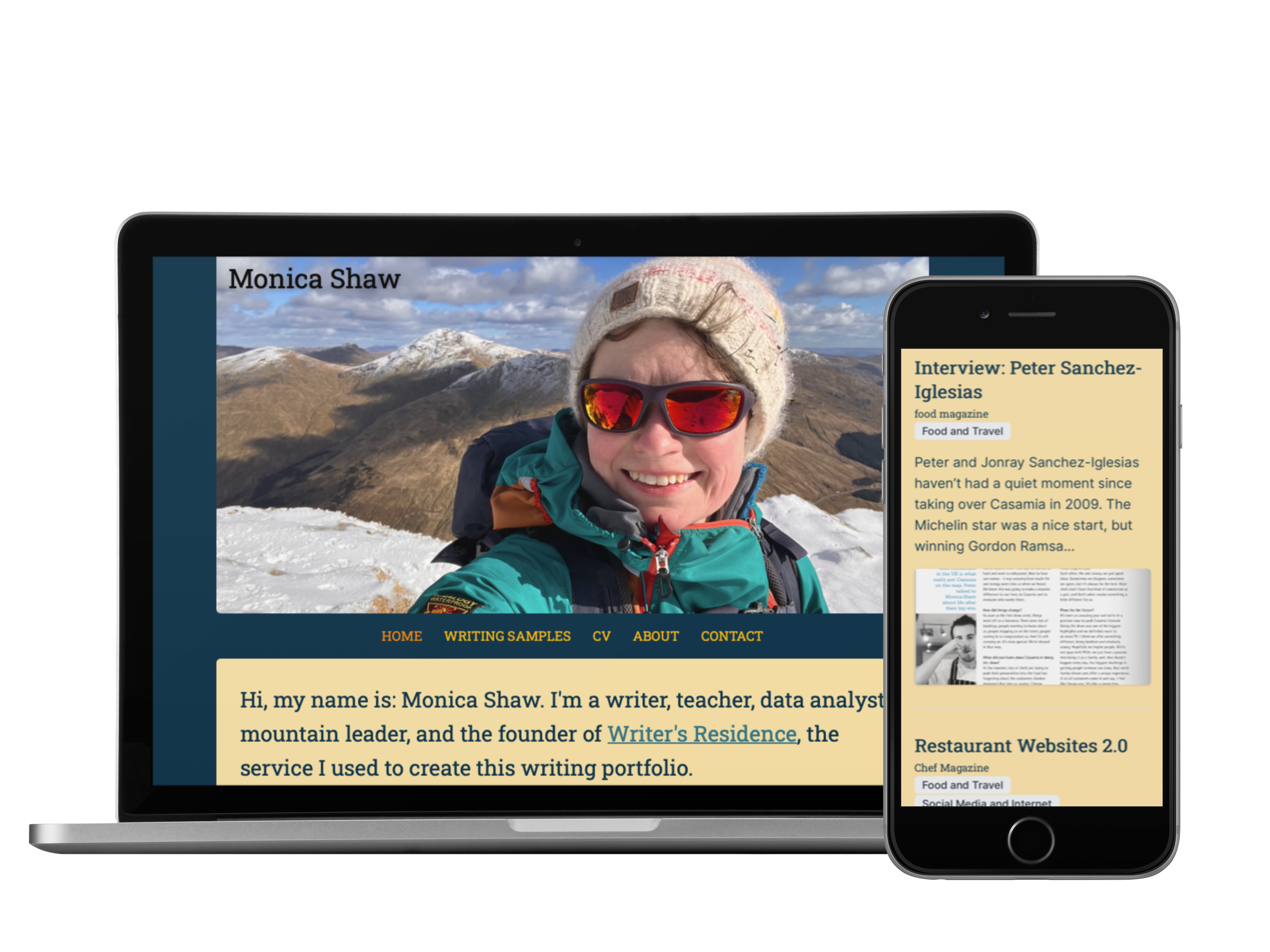 Step Three. Your Writing Samples.
Add links to your work that's already been published online.
Add files in any format from plain text to PDF, sound or video.
Make your work easier to find by using categories.
Add extra pages to display testimonials from happy clients, describe different aspects of your work, or tell your readers more.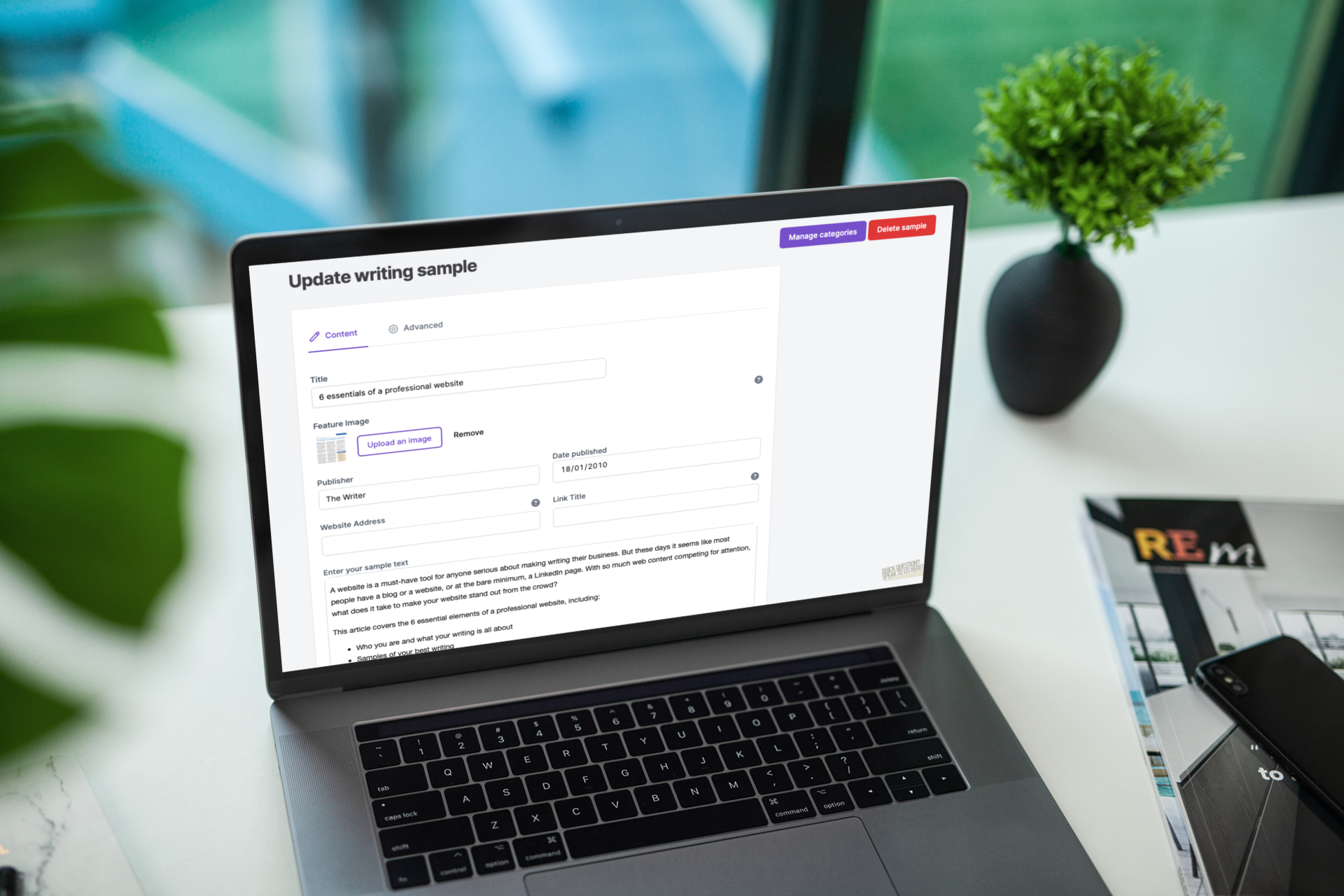 Step Four. Your Resume.
Create a winning resume with our resume builder that automatically formats your resume so it meets with industry standards and looks great online.
Include pre-built sections for your personal statement, experience, education and memberships.
Impress editors, clients and professional contacts using our pre-configured, professional layout.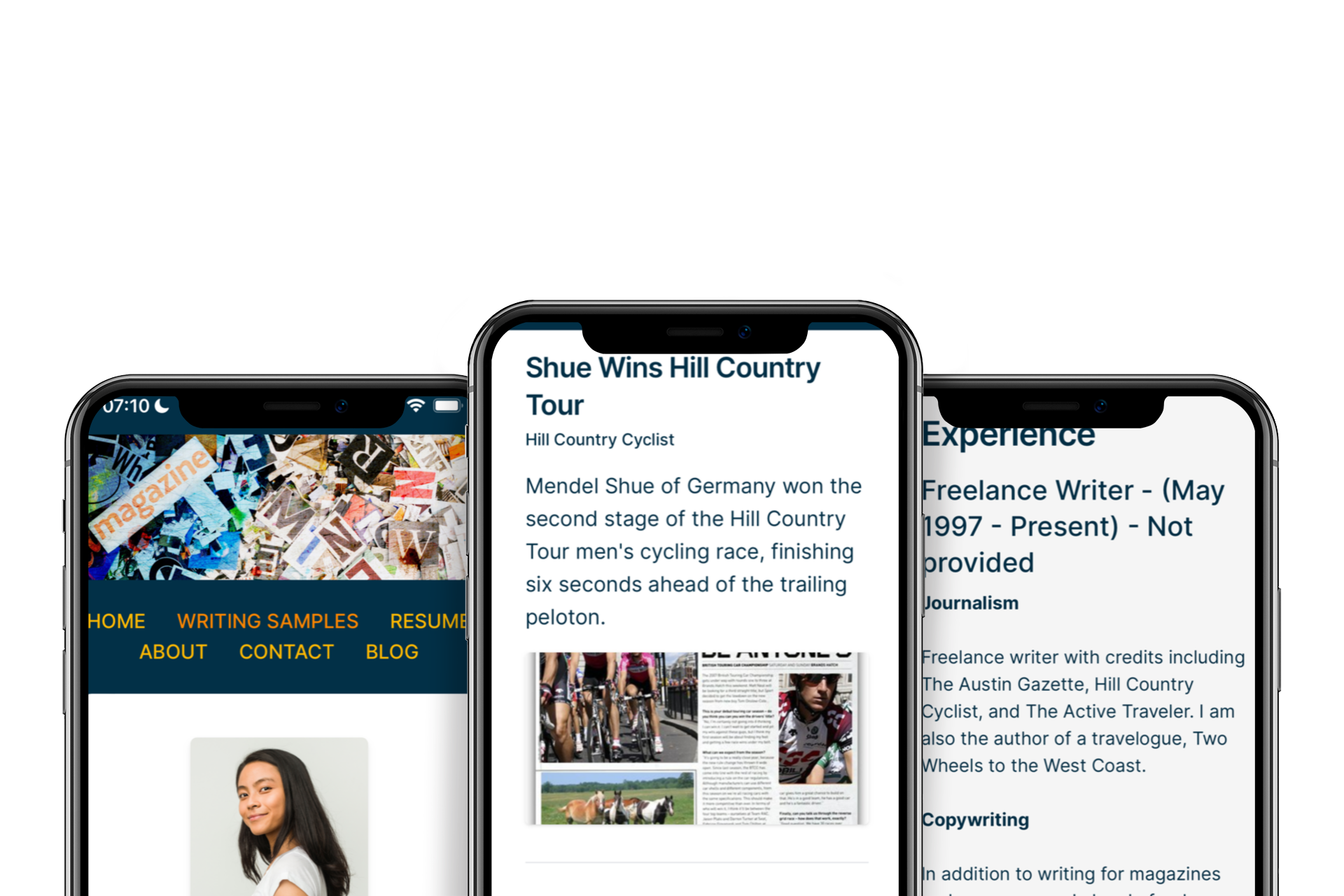 Step Five. Your Portfolio, Your Way.
Choose your theme and colors from our pro-designed templates.
Change fonts and use other familiar tools to format your page and make your writing shine.
Select a header image from our gallery or upload one of your own.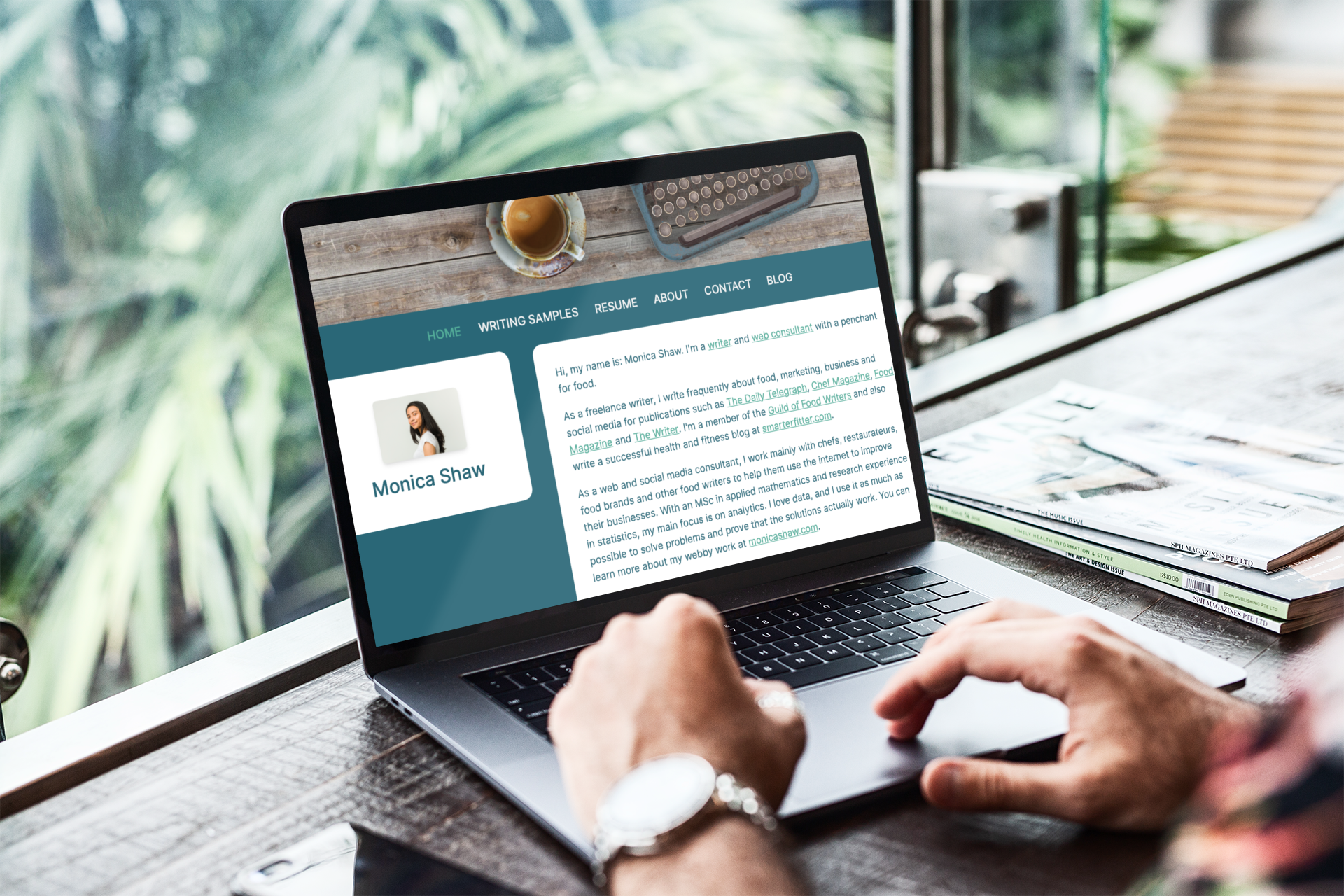 Take it to the next level.
Share your work privately by adjusting the privacy settings, or...
Be discovered using our simple and effective optimization tools.
Nail SEO on your key pages with our intuitive, on-screen tooltips that beginners will understand.
Play around with themes, colors, images, fonts and more.
Ready to share your
online writing portfolio?
Don't forget, we're on hand to help you launch your portfolio during your 30 DAY FREE TRIAL.
Get started for FREE